You will find our dedicated York dental team friendly, flexible and approachable. We will listen to your needs.
Jonathan Hindley
---
Jonathan joined the team in February 2019 and has taken over the majority of Mr Fisher's patient list. He qualified in Liverpool in 2012 and has previously worked at The Smile rooms dental practice in Malton.
He lives out in the countryside with his wife, who is a GP locally, with his two small children and their two cats. In his spare time Jonathan likes to travel to exotic countries and is a keen cyclist. He also enjoys gardening, reading and is a big fan of spicy food, in particular Indian followed by the odd beer or cheeky gin to wash it down with.
Mr Hock Hoe Goh
---
Mr Goh is an orthodontic consultant at York Hospital who works at the practice every other week. Following Mr Fisher's retirement Mr Goh has taken over the care of our Orthodontic patients at the Dunnington Surgery.
Mr Goh would describe himself as a "53 year old man who enjoys working out in all weather conditions. I love gardening and relishing the fruits of my labour. I enjoy walks – appreciating the views and fresh countryside smells. I am an energetic and experienced skier – taking in all the views and the challenges the mountain has to offer. To make up for the work out, I enjoy good food whenever the opportunity arises. I also love a good film – sometimes the artsy type, depending on my mood. My only problem is, there just isn't enough time to do all that…."
FDS(Orth) Royal College of Surgeons Of England 2005
MOrth 2002
FDS Royal College of Surgeons of Edinburgh 1998
BDS University of Manchester 1992
Dr Mark Bentley
---
Dr Mark Bentley qualified from Leeds University in 1997 and since then has worked at several family dental practices in North and East Yorkshire. Mark is an experienced general dental practitioner who enjoys all aspects of dentistry especially prevention and he has a special interest and diploma in Endodontics (root canal fillings). Mark is a member of the British Dental Association, British Endodontic Society and the Faculty of General Dental Practitioners.
He is married to Zareen and they have two daughters. Outside of work he loves spending time with the family and enjoys cooking, bread making, cycling and swimming and he recently discovered he likes running too. Mark's other passion is Yoga, in which he holds a teaching diploma.
Dr Neil Martin
---
Neil qualified in 2009 from Dundee University and completed his vocational training in Kirkcaldy. He remained there for four years, enjoying his dentistry and building an excellent rapport with his patients. He continues to enjoy all aspects of dentistry but in particular advanced crown and bridge restorations.
Outside work, Neil is a keen sportsman playing both hockey and cricket to a high level.
Dr Zareen Ashraff
---
Dr Zareen Ashraff qualified in 1996 at Leeds and enjoys all aspects of dentistry, including Endodontics (root canal treatments). Earlier this year, she attended a Postgraduate course in periodontology (gum disease) and in 2013 completed a Postgraduate Training Course in advanced endodontic techniques and appropriate use of specialist equipment and materials.
Zareen makes the most of her leisure time, enjoying cycling, fitness training and tap dancing. She has taken part in several races to raise money for charities, such as The Great North Run for Asthma U.K., Castle Howard 10k for Cancer Research and Tapathons for Children in Need.
She loves listening to music, especially guitar based rock, plays piano and drums and enjoys the cinema. Her love of music has rubbed off on her two girls so she is now loving the opportunity to try out the clarinet, saxophone and cello!
Alison McMahon
---
Alison joined the practice in 2000 as a trainee dental nurse having previously worked in childcare. She has undertaken clinical nursing and reception duties over the years until in 2011 when she became the practice Manager at Dunnington. As Alison's husband was a member of the Armed forces, she was fortunate to have lived in Germany for a number of years and various locations in the UK.
Alison has three grown up children and two black Labradors called Bella and Isla. In her spare time, when she's not in Scotland visiting relatives, she likes to catch up with friends.
Ashleigh Dutton
---
We are pleased to welcome Ashleigh back over the summer period. She is hoping to start University in September 2020 to become a Dental Hygienist Therapist.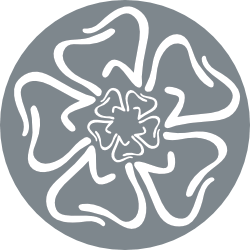 Bryony Mann
---

We are happy to welcome back to the practice Bryony Mann, Dental Hygiene Therapist. Bryony has recently moved back to the area and we are delighted to have her re-join the team.
Caroline Lynch
---
We are pleased to welcome Caroline to our team. She is an experienced dental nurse who has been dental nursing ever since she can remember.
Caroline is married with two grown up children and an adorable toddler Grandson. She lives in Beverley and can often be spotted walking her beloved cocker spaniel Connie on Beverley Westwood. When not working or looking after her grandchild, Caroline loves to read, potter in the garden and bake celebration cakes for family and friends (and from time to time colleagues, we hope).
Charlotte Scott
---
Charlotte is originally from Dunnington and had been a patient of the practice for many years. She is our longest serving member of staff having joined the practice as a trainee dental nurse in 1994. She qualified with a National Certificate in Dental Nursing in 1997.
In 2006 she became the Strensall Practice Manager, working closely with the Partners in meeting the requirements set by the Care Quality Commission and the criteria needed to meet Denplan Excel accreditation. Charlotte achieved a level 5 Diploma in management in 2011.
She loves spending her spare time with her young family, enjoying days out with her husband Chris, sons William and Cameron. They love holidays and short breaks within the UK with a great fondness of the Isle of Man.
David Harrison
---
David joined Pure Dental in November 2018 as a trainee dental nurse after finishing his MA in Theatre and Performance at York St John University. He qualified in March 2021. He previously worked as a lighting technician for various small drama productions in York and as a waiter, where he learned the importance and value of excellent customer service.
David is very much enjoying his new career which is bringing out his caring nature. He is quick to pick up the skills required to be a good dental nurse and is already proving to be a valuable team member.
In his spare time, David enjoys visiting family and friends both in York and back home in Sunderland, as well as listening to music and cooking.
Emma Slater
---
Emma joined our hygienist team at the beginning of 2018 and has a diploma in dental hygiene and therapy gained at sheffield in 2009. She is originally from the local area and is another of our team that previously trained here as a dental nurse back in 2005.
Emma has worked at several practices in yorkshire over the years. She enjoys all aspects of dental hygiene and therapy and keeps up-to-date regularly going on courses.
Emma enjoys spending time with her husband and young daughter going on days out and holidays. She enjoys trying to keep fit, being a regular at clubbercise exercise sessions in york and also swimming and running, taking part in some 5k/10k runs for charity. She also likes attending music concerts and festivals and going to the cinema.
Emma Wood
---
Emma Wood is qualified both Dental Hygiene and Therapy. She obtained her diploma from The University of Leeds in 2004. Emma has been with us since May 2011 as a Hygienist, although she actually trained with us over 15 years ago as a Dental Nurse. Emma has extensive experience in treating all stages of gum disease and is very passionate about her job. She routinely attends training courses to further her skills and knowledge. Emma also enjoys seeing children, she knows prevention and education is key to maintaining good oral health into adult life.
Emma is also trained in Facial Aesthetics, this means she offers muscle relaxing injections, fillers and skin care. She carried out her initial training with Derma Medical, who are one of the largest aesthetic training companies in the country, but she also trained on the prestigious Harley Street and at Guy's Hospital London.
Emma lives in the small market town of Beverley with her husband Andrew, step children George and Henry and her mischievous cat Tabitha. In her spare time she enjoys yoga and baking cakes for friends and family.
Hayley Greenley
---
Hayley joined the practice in 2005 to train with us and she is now the named cross infection control nurse at Dunnington. She is also qualified to carry out extra duties such as impression taking and fluoride application.
Since joining she has become the a very busy Mum of two beautiful girls and when she is not being the 'taxi of mum' she enjoys spending her time baking, walking with her dog Bertie and when the opportunity arises she and her husband enjoy socialising with friends over a nice meal.
Helen Pulleyn
---
Helen joined us at the end of June, has settled in well and is a real asset to the team. She started her dental nursing career in Leeds and qualified in January 2020 with The National Diploma. She also has a BA (Hons) Degree in Fashion and Business Management.
Fortunately for us, she has now moved back to York to live and work, and has a keen interest and experience in implant dentistry.
Helen enjoys keeping active doing yoga, spin and step classes. She also enjoys spending time with her family and dogs.