Did you know that we can also provide toothwhitening, facial aesthetics, Smilelign orthodontics, Sleepwell snoring devices and Sleep Clench inhibitors for a better nights' sleep?
Dunnington is one of our larger dental practices in York. It is situated close to the centre of the village on a main bus route and adjacent to the village shop. There is free parking immediately adjoining the premises.
Dunnington village is situated four miles east of the historic City of York. This beautiful village is mentioned in the Doomsday book. It nestles on a ridgeway which runs from the East Yorkshire Wolds to York itself. The village had been an active participant in the 'Britain in Bloom' competition. It has won 6 gold awards for Yorkshire in Bloom and 1 gold and 3 silver awards for Britain in Bloom.
The surgery is at ground level only and has easy access toilet facilities designed with our less able bodied patients in mind. We also have baby changing provisions.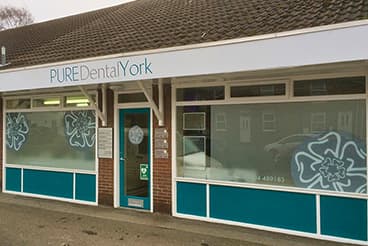 Dunnington Dental Practice
31 York Street, Dunnington, York, YO19 5QT